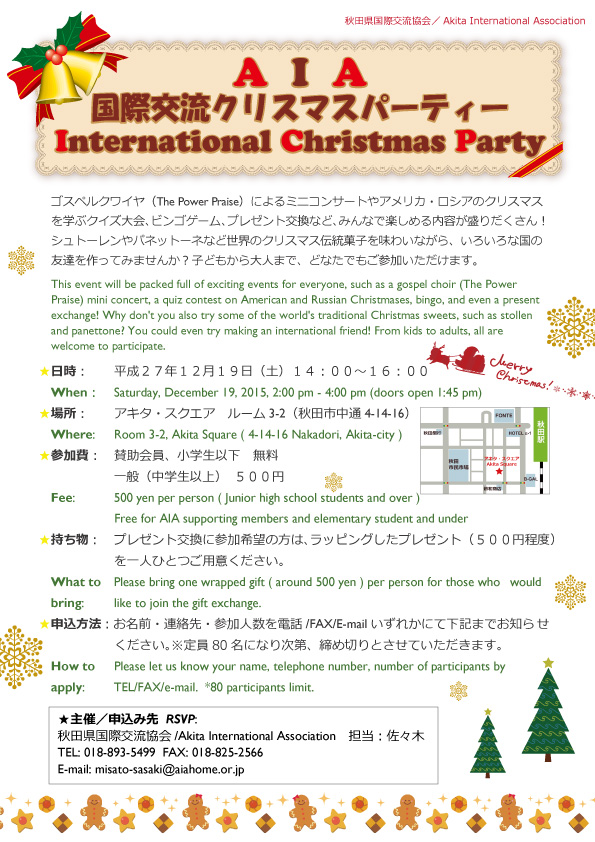 This event will be packed full of exciting events for everyone, such as a gospel choir (The Power Praise) mini concert, a quiz contest on American and Russian Christmases, bingo, and even a present exchange! Why don't you also try some of the world's traditional Christmas sweets, such as stollen and panettone? You could even try making an international friend! From kids to adults, all are welcome to participate.
When:
Saturday, December 19, 2015, 2:00pm-4:00pm
Where:
Room 3-2, Akita Square(4-14-16 Nakadori, Akita-city)
80 participants limit.
How to apply:
Please let us know your name, telephone number and number of participants by TEL/FAX/e-mail.
************************
Akita International Association
TEL 018-893-5499
FAX 018-825-2566
misato-sasaki@aiahome.or.jp
************************